What is Immersive Learning?
Immersive learning is a digital learning experience that can help learners' knowledge retention by 75%. It can be a fully customised experience for each learner, meaning that no two scenarios are going to be the same.
Most immersive learning situations place individuals in an interactive learning environment, either physically or virtually, to replicate possible scenarios or to teach particular skills or techniques.
Benefits of Immersive Learning
As we all know, sitting in a room and watching a presentation may not be the most effective way of learning. It might present the information – but are we taking it in? That's why immersive learning is the best option for learning. It allows your employees to watch, listen AND interact with their environment. It gets them involved in their learning process.
There is plenty of evidence that immersive learning works better than traditional means. For example, a study involving 160 students from Stanford University and Technical University in Denmark showed that immersive learning through VR resulted in a 76% increase in learning effectiveness over traditional instructional methods.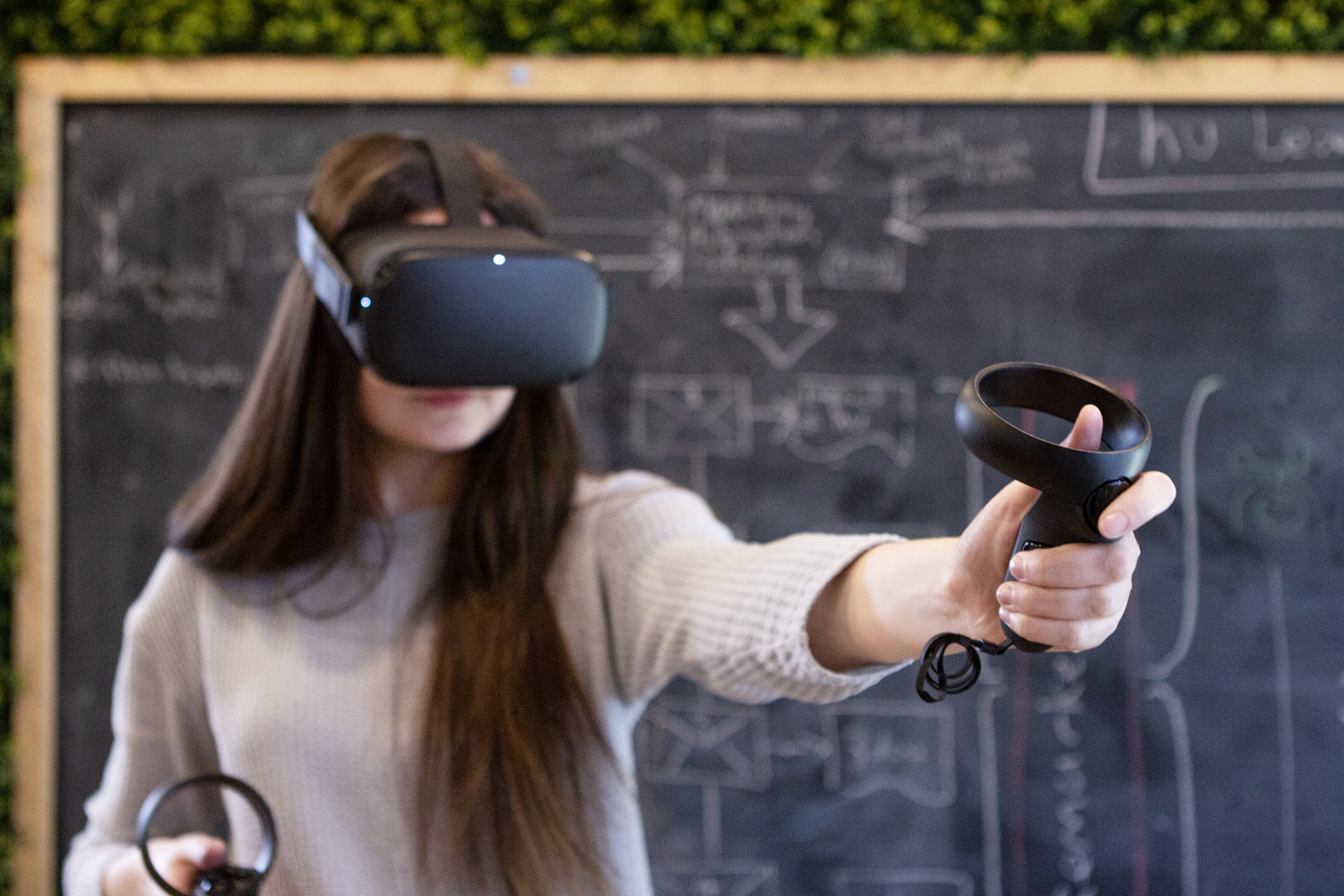 How we use Immersive Learning to help our customers
As a progressive digital content production studio, we use multiple methods to deepen the learning experience of our clients' customers. For example, with one client, we discovered the use of a blended approach using immersive environments to show off products was a great way to bring people together, which was more difficult than ever before during the COVID-19 pandemic and lockdown.
Since then, we have discovered a plethora of ways immersive learning can be used to enhance experiences and connect people, whilst making learning easier. We've worked on a range of immersive experiences, from product showcases to job training.
We have worked with international industrial leak testing company Vacuum Engineering Services to create online product showcases. This is a great way for them to show off their new top-of-the-line products to prospective customers all over the world from the comfort of their homes and offices. All a potential customer needs to do is click a link they have been sent or scan a QR code and they're in the product environment. They can be shown around a model of the product and acquire any information they need from on-hand bots, videos and text to even asking the VES staff themselves.
This type of showcase not only elevates the product experience, it also improves knowledge retention as it gets them to actively participate.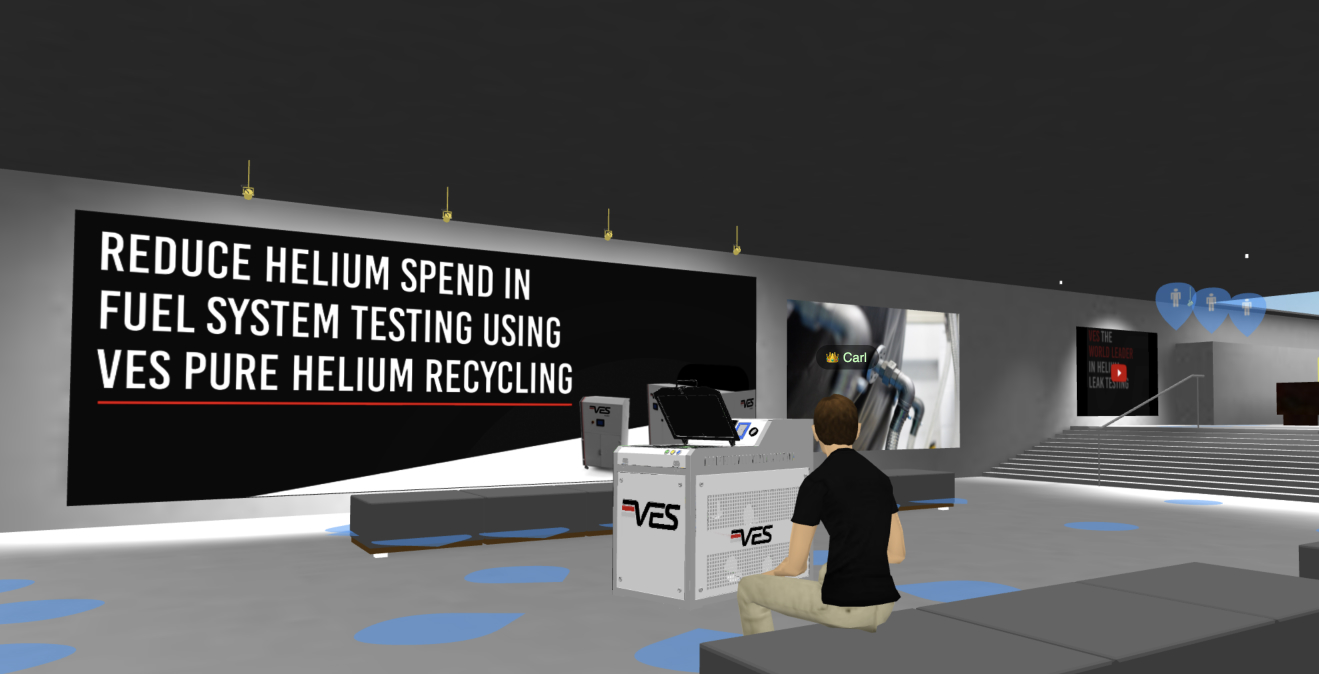 Product showcases are just one of the possibilities in immersive environments. We have also been working on a creative way of onboarding new staff for one of our clients. It revolves around new trainees being trained in their new roles as a team, as they would normally. In this immersive learning world, they do the role as a fully trained staff member would, including passing information to one another and working collaboratively.
The results speak for themselves and not only that, the enthusiasm for this technology gets everyone involved from the get-go, more than any presentation medium, whilst allowing them to get hands-on experience with equipment that would normally be too dangerous or expensive to practice on in real life.
Another great way to ramp up user engagement even further is by bringing gamification into the environment. For example, in a recent 3D lean simulation workflow that we produced for one client, we placed the employees in the heart of the administration workflow to complete their job in a gamified 3D environment.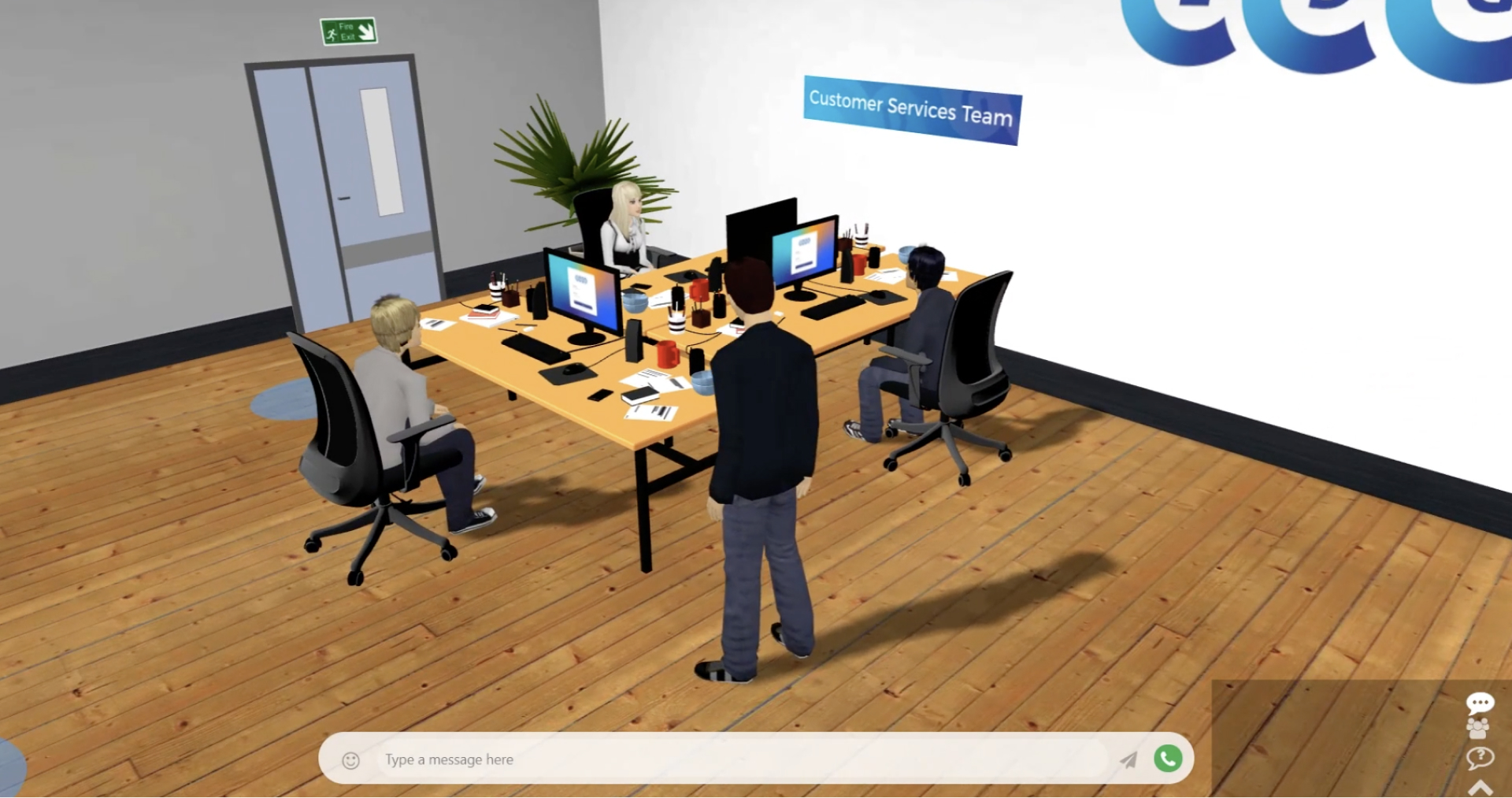 Immersive learning can also be a more cost-effective way of learning. While the initial investment in some forms of immersive technology can be high, it is often the most cost-effective solution in the long term, as demonstrated by a 2019 study.
Researchers compared the cost of training intensive care workers in hospital evacuation procedures using mannequins to the cost of providing the same training virtually. The initial cost of virtual training was higher, but within three years it became the more cost-effective option.
The live simulation required repeated cycles of planning, setup, and execution, and costs increased when the number of participants increased. On the flip side, the per-participant cost of virtual training remained consistent.
If you would like to see more of the projects we have done at TiLS click here.
How to implement Immersive Learning
People are often wary of the setup costs of immersive learning, especially when using VR equipment and creating software. However, although these are some of the most effective ways for people to experience immersive learning, it isn't the only way.
Many of the benefits of immersive learning can be achieved without that level of investment, which is good news for organisations with budget constraints. Below are several less costly techniques that have long been a mainstay of soft skills and technical training.
Simulations that include branching determined by the actions and decisions of learners
On-the-job training with the opportunity for hands-on practice
Role-playing with a coach or mentor who offers actionable feedback
Job shadowing while observing real-world interactions with clients
Using any of these techniques in tandem with traditional learning modalities can bolster a comprehensive blended learning approach that accommodates a variety of learning needs, styles, and preferences.