Instantaneous & Accessible
Join via desktop, laptop, chromebook, tablet, mobile, immersive VR and dial-in by phone.
VR/AR support includes:
iPhone Cardboard
Samsung Gear VR
Google Daydream
View/Lenovo Mirage Solo
Oculus Devices
Microsoft Mixed Reality/Hololens
Magic Leap On
Nreal, Pico, Valve Index
Just share a link with your users and they can join in seconds. Supports all browsers and devices to maximise utilisation.
No apps
No downloads
No installation
No IT approval
3D Environments
Bespoke 3D environments or choose from premade auditoriums, exhibit booths, networking lounges and much more. Even try uploading your own 3D environment!
Generate Leads
Easily track user actions and gather lead data at multiple virtual booth marketing touchpoints. Business cards, brochures, video and email are just the beginning.
Exhibators
We can create engaging exhibitor booths leveraging existing content like websites, PDF's, videos and 3D objects. Get to know your users by tracking and reporting on user engagement.
Scale
3D, avatar-driven environment allows for increased interaction and engagement with 10000+ simultaneous users across all devices, including all major VR/AR headsets.
Security
Built for enterprise level data privacy and security, so you don't have to worry about your audience. We take care of all that for you. Connecting safely from a distance, enjoying increased presence without risk.
Customisation
3D avatars not your style? Video avatars can move and interact with the environments just like 3D avatars, it's your choice. Use 360 images or video backgrounds for your virtual meeting.
Speakers can present from the traditional Zoom app directly to the 3D audience. Zoom Meetings participants can share their webcam or screen from 3D. You can manage your 3D audience from the Zoom participants list.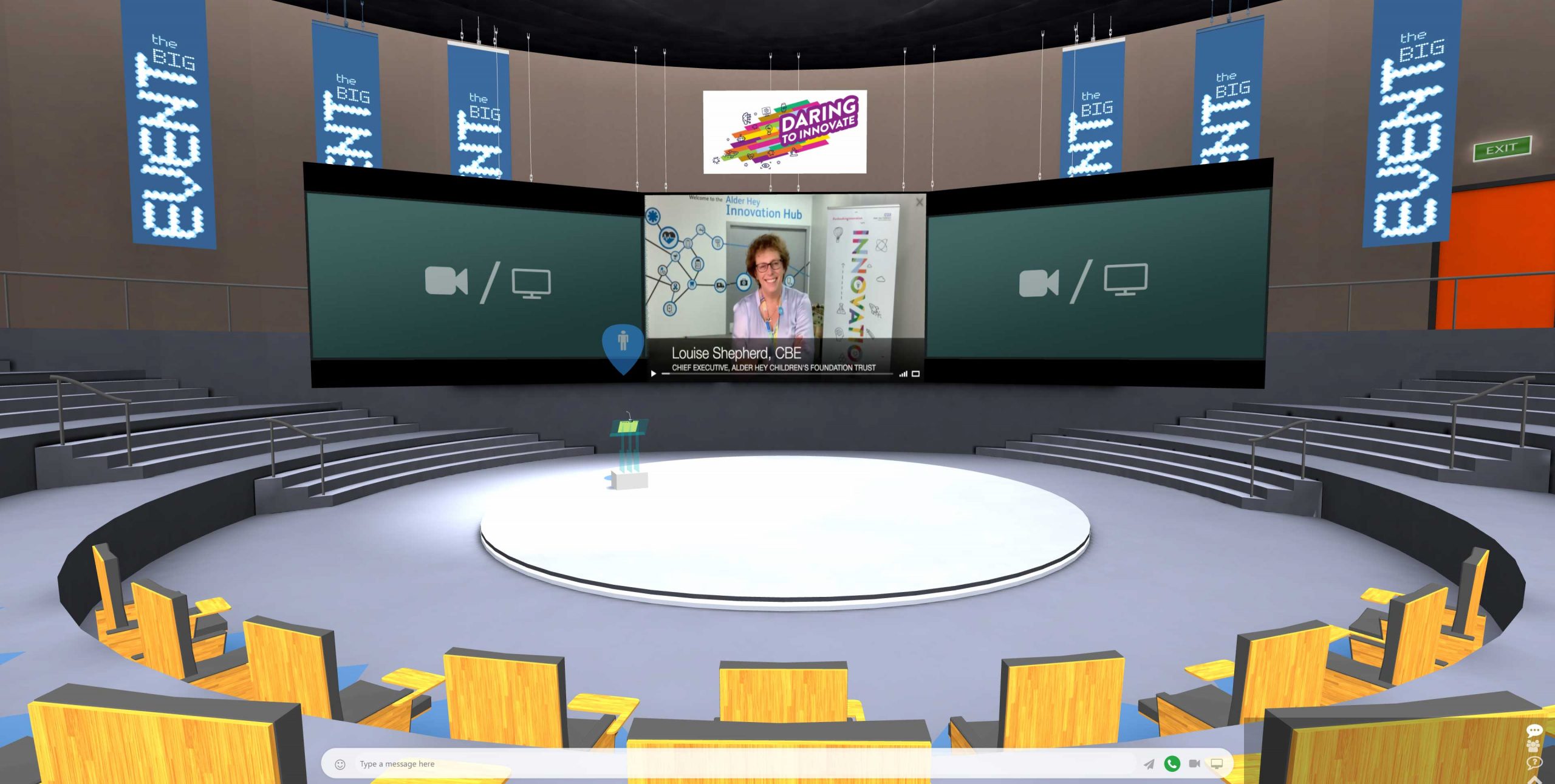 How Can We Help?
The Immersive Learning team is always on standby to help you with any questions you have regarding Bespoke eLearning.